Black/Silver Polka Dot Leash and Collar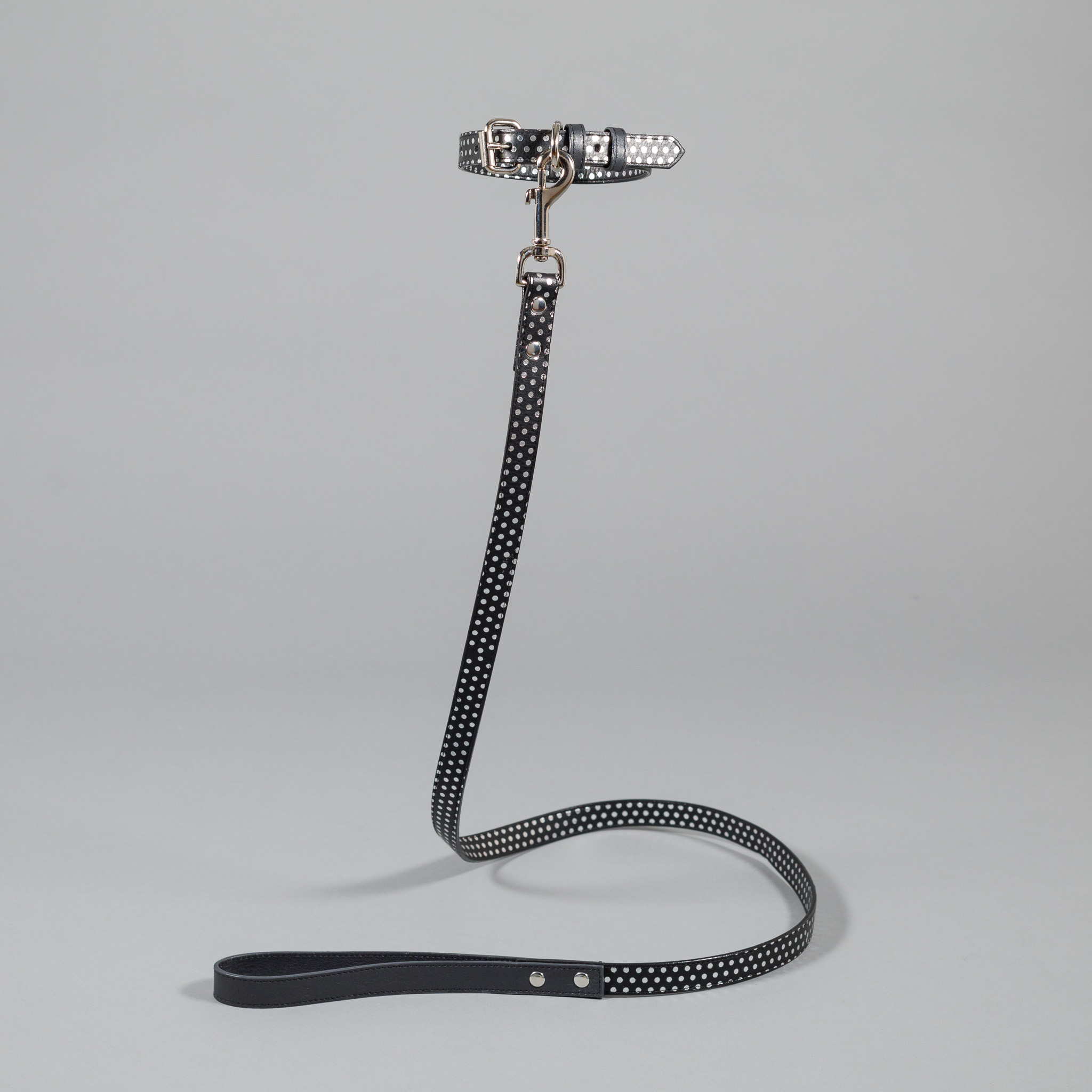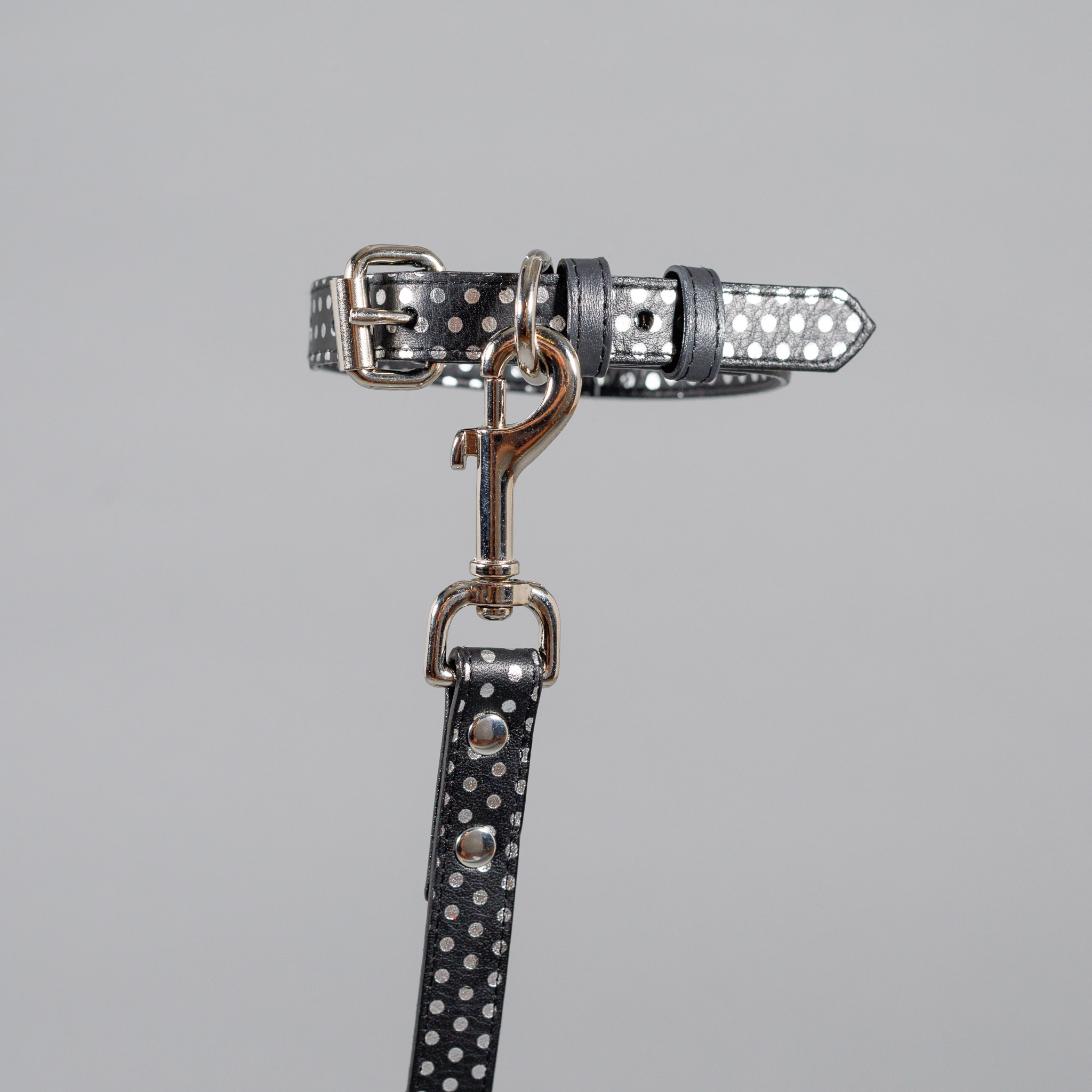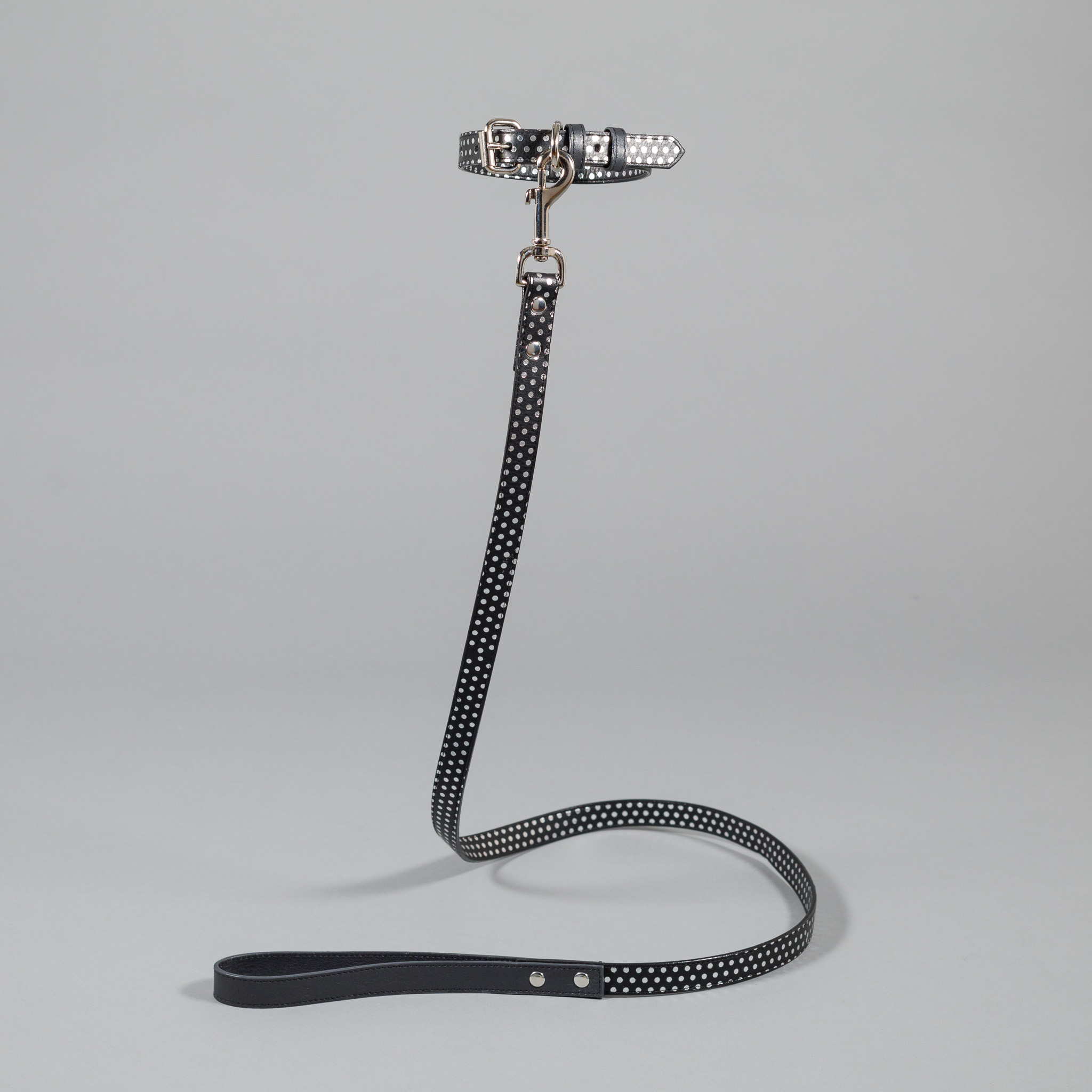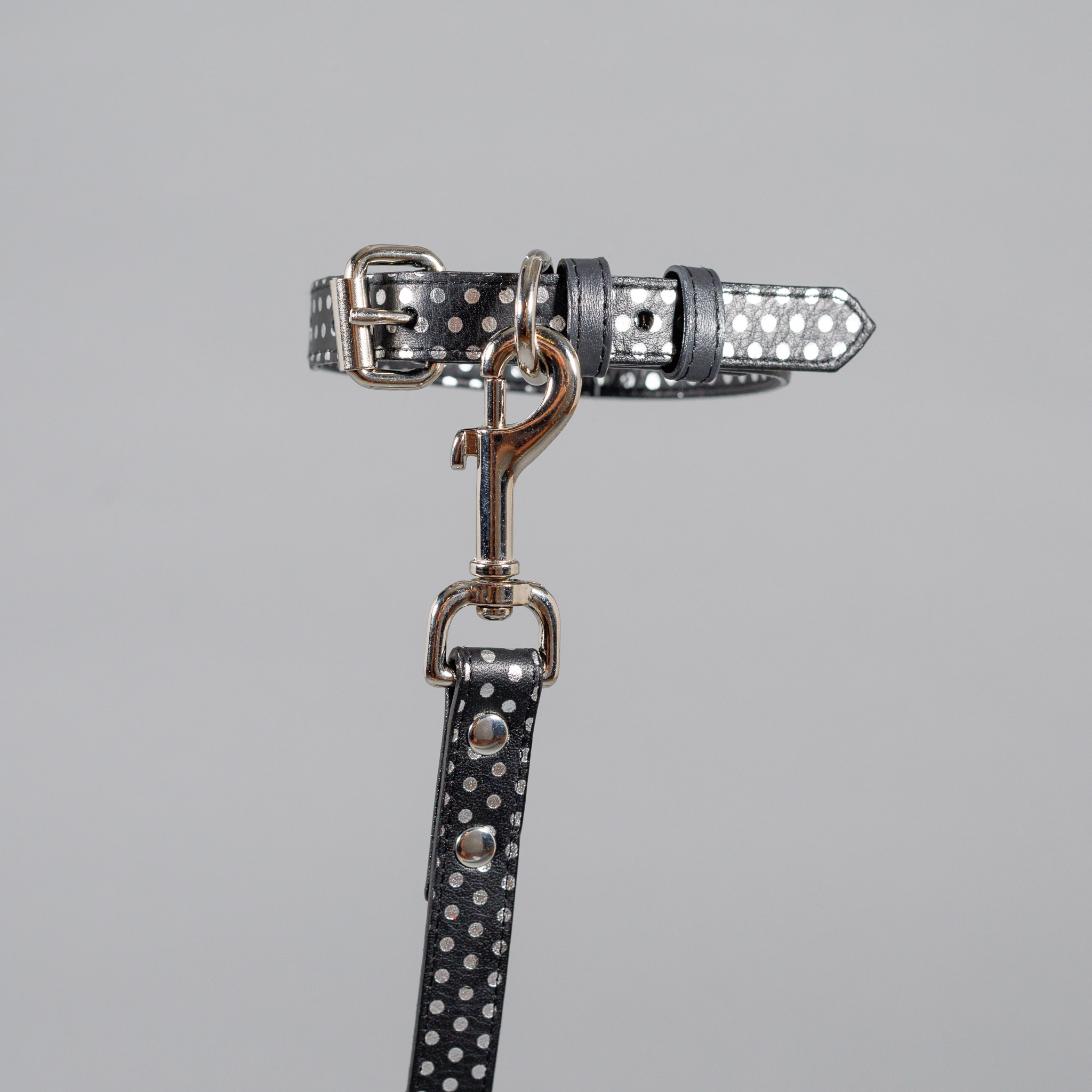 Black/Silver Polka Dot Leash and Collar
Walk your dog in comfort and style in our soft and buttery polka dot leather leashes and collars. Available in 2 different color combos. The leashes are all 4 feet long and are available in 3 different widths. The collars come in 4 different sizes. Reference the size chart in the link below for more details on sizing.
Leashes and collars may be purchased separately or as a set.
If you do not want to buy a leash, for example, choose "- No Leash -" in the "Leash Size" drop-down menu.
Polka dot leather leash and collar

Contrasting dark charcoal solid leather handle on leash

Hand painted edges

Stainless steel hardware

Made in the USA